Bronze Duke of Edinburgh's Award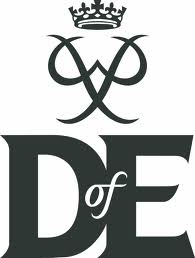 Age: 14 or in year 9 (must complete by your 25th birthday)
The Bronze Award consists of three sections and an expedition:
Volunteering
Physical
Skills
Each section has to be completed over a three month with one of them being extended to six month period which usually averages out at an hour per week, per sectional activity.
The Expedition
All participants are required to complete a training expedition and a qualifying expedition.
The expedition takes place over two days and usually involves camping! Participants must be self-sufficient, so you can't nip to the shops on-route.
The expedition is planned relatively close to home and each day must include:
Six hours of activity
The minimum of a journey – either walking or canoeing
A research project (the findings of which you will present on your return).
All participants must complete a training expedition and a qualifying expedition.
Adventure Dolphin's Bronze Award
As one of our Bronze Award participants you will be offered the opportunity to undertake a walking expedition and a variety of activities to complete the other section at the Centre or locally to us.
Keen to ensure that you are not restricted to this area or in your choice of activities we will work with you to help you find an activity to suit – it really is your choice!
Assessments: Each activity will need to be assessed by an expert in that field.
Costs
There is registration charge of £40 which gives you a DofE online record and an information pack. This fee covers administration, use of building and British Canoeing centre charges
Adventure Dolphin is a charitable organisation that is reliant upon membership fees and fund-raising activities to maintain and run the facilities, equipment, and services that we offer. We therefore ask all participants to become a member. So, you not only get to use the centre, our facilities and have access to our team of DoF experts, but you also get to participate in and be a part of a club that offers a wide range of activities and social events. Click here for further information, excluding transport to and from the venues, food and fuel.
For further information please contact us on: dofdcoordinator @adventuredolphin.co.uk or www.adventuredolphin.co.uk