Gold Duke of Edinburgh's Award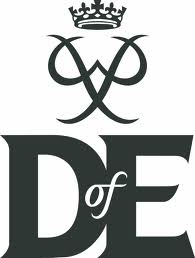 Age: 16 years (must complete by your 25th birthday)
The Gold Award consists of four sections and a residential:
Volunteering
Physical
Skills
Expedition
The three sections of Volunteering, Physical and Skills have to be completed over different periods. Volunteering for 12 months, followed by either the Skill or Physical for 12 months, and the remaining section for six months.
If someone is joining just for their Gold they have to follow either the volunteering or the longest of the physical or skill they have chosen for a further six months making 18 months in all. This is averaged out at an hour per week per sectional activity.
Residential section
At Gold you are also required to complete a residential experience. This is completed over five days and four nights in shared accommodation with a group of young people that you won't have meet before, in a setting of the group's choice that meets the requirements for the DoE.
The Expedition
Completed over four days and three nights, the gold expedition usually involves camping, but this time, you have the choice of completing you journey in an area of your choice by Canoeing or Walking (dependent on individual's skill set).
During the expedition you must be self-sufficient and follow 20 conditions set out by DofE. Your trip will take you to a relatively remote or isolated area (transport via mini bus) and day must consist of:
Eight hours of planned activity
Tented accommodation
Completing a journey
A research project (the finding of which you will present on your return)
All participants must complete a training expedition and a qualifying expedition.
Adventure Dolphin's Gold Award
As one of our Gold Award participants you will be offered the opportunity to undertake a walking or canoeing expedition and a variety of activities to complete your other sections at the Centre or locally to us.
Keen to ensure that you are not restricted to this area or in your choice of activities we will work with you to help you find an activity to suit – it really is your choice!
Assessments: Each activity will be assessed and we will advise you as to who your chosen activity.
Costs
There is a registration charge of £50 that gives you a D of E online record and information pack. This fee covers administration, use of building and British Canoeing centre charges
Adventure Dolphin is a charitable organisation that is reliant upon membership fees and fund-raising activities to maintain and run the facilities, equipment, and services that we offer. We therefore ask all participant to become a member. So, you not only get to use the centre, our facilities and have access to our team of D of E experts, but you also get to participate in and be a part of a club that offers a wide range of activities and social events. Click here for further information.
The cost for the practice and the expedition will be dependent on the area that the participants chose and the mode of expedition, walking, canoeing, cycling etc.
Before the practice expedition the young people must attend a training programme which prepares them for their expedition.
The majority of this will consist of days or possibly weekends away de pending on the choice of expedition location. The cost of this is dependant on the choices made
Membership fee.
Our annual membership runs April to March and costs £75 for the first year and then £50 for successive years. Please note: It usually takes the minimum of two years to complete a Gold Award.
Training charge.
We also make a one-off training charge of £100 to replenish our resources and assist with maintenance cost.

Practice and Qualifying expeditions.
The costs for two expeditions will be dependent on when and where the young people decide to go.
The qualifying expedition cost will include the Assessors expenses.
Transport to and from the venues, food and fuel and will be dependent where the young people would like to go eg Canoeing on the River Wye would be much cheaper than canoeing the River Allier in France, likewise a walking expedition to Scotland would be more expensive than one to the Brecon Beacons. The choice is with the young people and their aspirations!
For more information please contact us on DofEcoordinator@adventuredolphin.co.uk